MyWallboards
Live visualisation for inbound, outbound and call groups within your Wildix PBX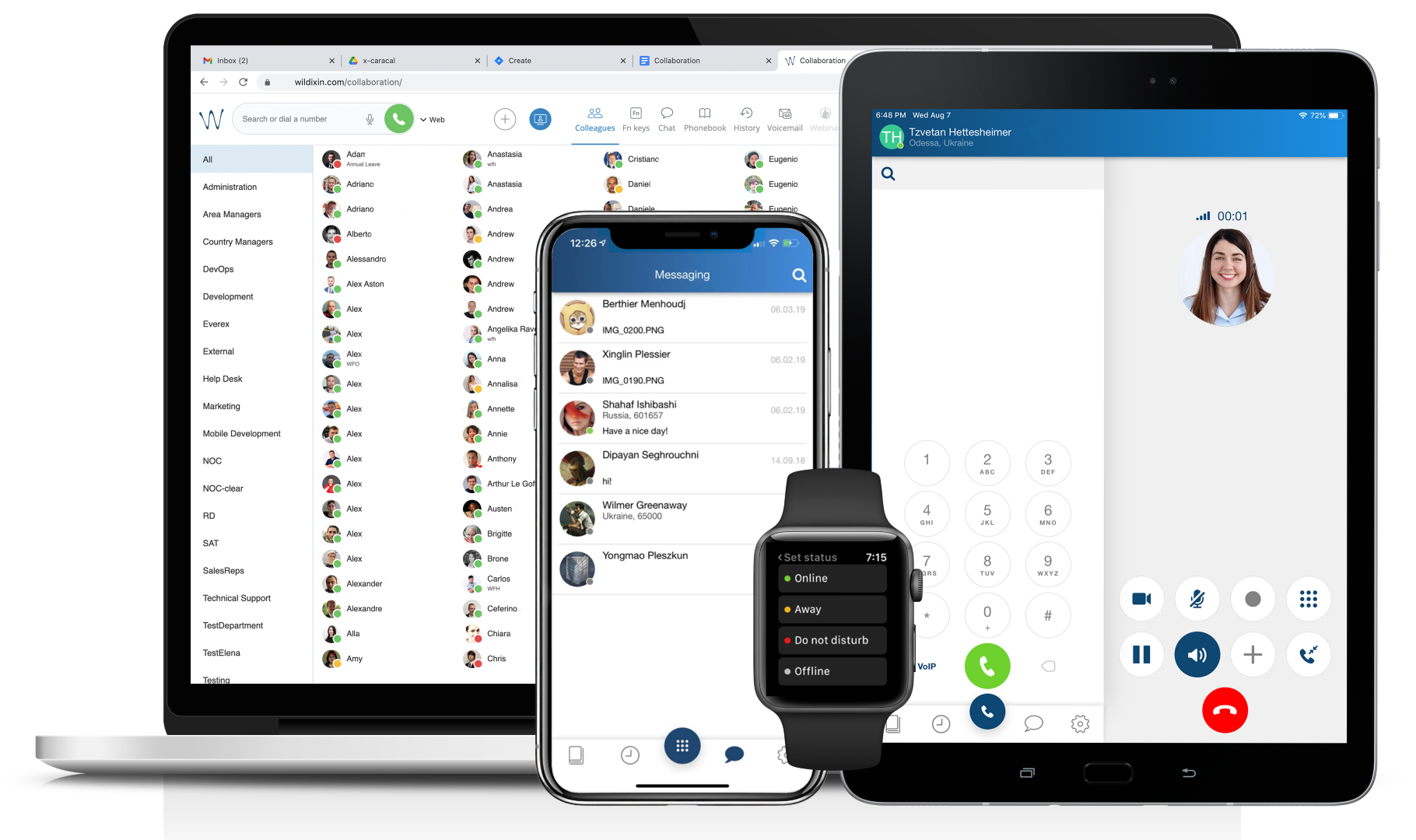 Enhances every Wildix PBX 
Wallboards was developed after extensive collaboration with our Wildix partners and is exclusive to Wildix resellers. 
Every PBX customer can benefit from MyWallboards.
Improve Customer Service
MyWallboards is an effective tool to help Wildix Customers improve their customer service by giving managers the opportunity to look at how different areas of the business are performing.  They can then pick out call trends and amend their approach, as well as feed back to the agents.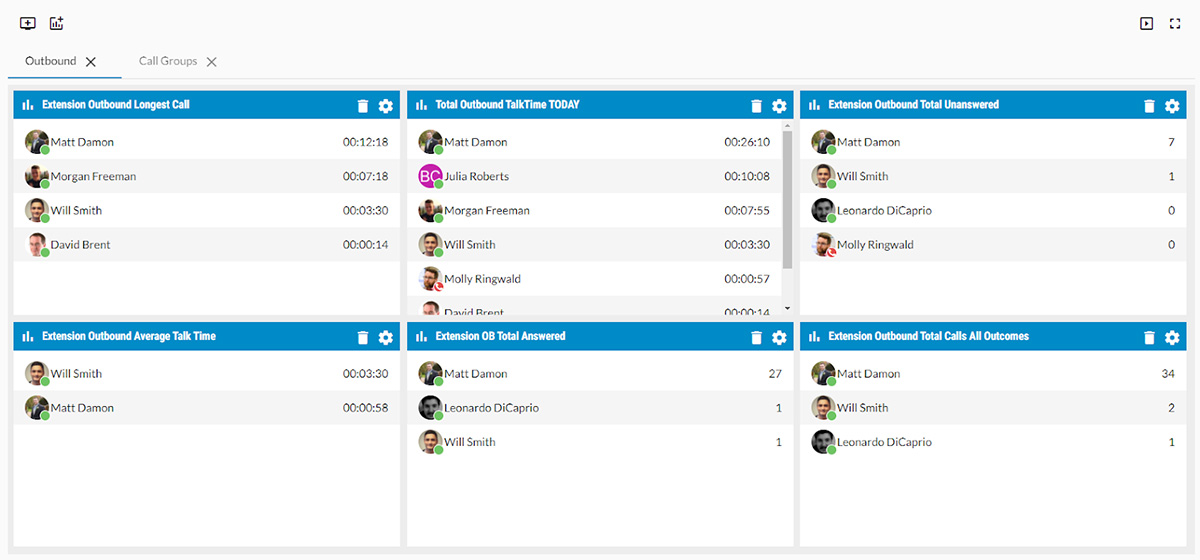 MyWallboards and Wildix Integration Supported Features
Customisable dashboards
Create as many dashboards as you require, and use the Tile Wizard to easily create views of your key reportable information.  
User control
 5 different permission levels allow you to control who has access to the different modules within the platform, from View Only up to full access.  
Licensing
Monitor only the PBX users that you require, ensuring you don't pay to monitor unwanted extensions e.g. meeting room phones_
Branding
 Each partner can easily customise the user interface to match either their own or their Customer's branding.
_
Dashboard Rotation
Configure full screen mode to rotate through a selection of dashboards displaying a range of different information.
Live Data
Choose from a selection of live call tiles to allow your team to immediately react to their current situation.
_
Share dashboards
Share your dashboards with other users, allowing set up to be done just once.  Or choose to share via a URL so that people can view your dashboards without requiring a login.  
Historical Data
Utilise the date selector to report on historical data. Monitor your teams progress and use the longer date ranges to see trends in call volumes.
_
Advanced Data Sets
With over 45 data sets to choose from, you can display a huge variety of call data analysing Inbound, Outbound and Call Groups.
_
Analyse Customer Data
Visualisation of Live call patterns for inbound and outbound, live availability of Wildix users, web-driven and customisable to each partner and customer brand. MyWallboards in the perfect accompaniment to strengthen the already feature-rich Wildix product.

"Luckily I discovered COTU. Their wallboard solution allowed me to generate a wallboard by simply adding the required users and selecting the metrics to display. So easy and looks really good too. I'm excited to see how this platform will evolve in future."
– Robert Burdett,  Globalnet IT Innovations Ltd
Sign up as a partner today!